TREND ALERT
Go Green – The Most Lustworthy Emerald Green Pairs
10th June 2021
Sandals, mules and slides, the colour of the season has us green with envy.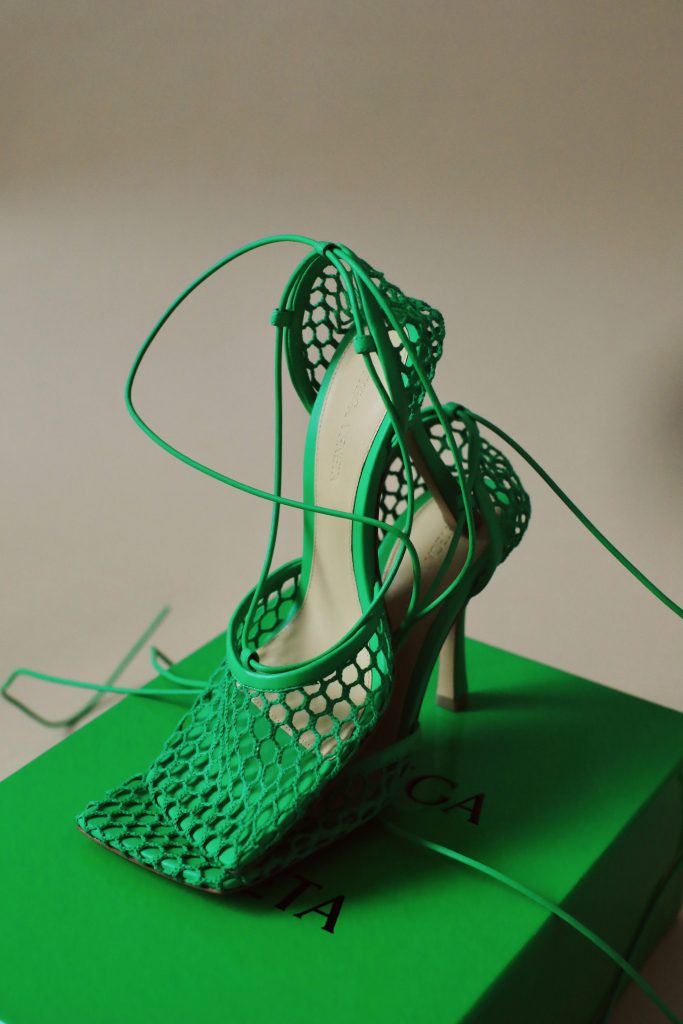 Green is the happiest colour this season, Bottega Veneta has made it their signature. Bottega Veneta lace-up mesh pumps.
Emerald green, lime green, leaf green… or just Bottega green between us fashion friends? Whatever you want to call the colour, there is no question about the dominantly vibrant hue that has been making an appearance everywhere from online stores to your Instagram feed lately. The happy colour that has been largely adopted by the two big shoe player Bottega Veneta and Amina Muaddi seems to be taking over the world, or the shoe world to be exact.
There is an abundance of bright green shoes out there at the moment and we can't help but love the connotation of of hope and new beginnings that they reflect. Want to step out of quarantine in a pair of ridiculously fun lime PVC pumps? Or board your first holiday flight in a pair of green Terry slides? Yeah, us too.

SHOP GREEN SHOES


This article contains commercial, affiliate links.